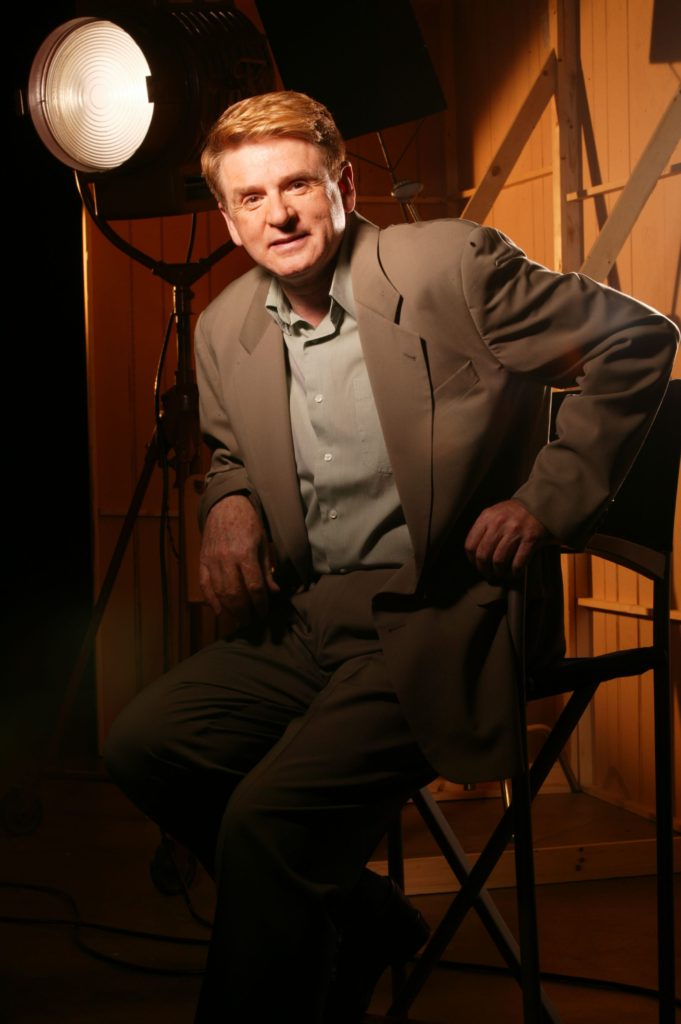 Top business development specialist; media strategist; executive coach and author; Jim Vidakovich brings a diverse and practical knowledge of successful and best business practices that span over 25 years of domestic and international experience. Combining his media sensibilities with a keen business expertise, he has earned the reputation as a top media strategist and business solutions specialist.
He works with high profile media companies like NBCU. Internal clients have included: NBCU Network & Cable Television Entertainment; NBC News (TODAY SHOW- MSNBC); NBCU Studios & International Distribution; BRAVO; USA Network; Syfy; OXYGEN; NBCU TELEMUNDO, Fandango, & SPROUT.
Other media companies using his expertise are AMC Networks; A&E; ABC FAMILY; BBC (Orphan Black-Intruders); DISCOVERY; Disney.com; Disney Kids; FREMANTLE MEDIA; FOX Movie Studios; FOX Television; FUSE; History Channel; Hollywood Records; IFC; Lifetime Television; MICROSOFT Xbox TV Studio; NETFLIX; OWN; Participant Media/Pivot; SHOWTIME; STARZ; SONY Television/Movies; Travel Channel; Sundance Channel; TNT/TBS; TRION WORLD (Gaming); and WEtv; in addition to many Fortune 100 Companies.
Jim is noted for his inclusive and unique style that gets results. He has the talent to punch up a speech, enhance delivery and make a client comfortable with a teleprompter and relaxed in front of any size audience. He facilitates media strategy sessions with top level executives, producers and talent. His goal is to build interview skills and strategies that leverage and differentiate a company's brand, by delivering message points in compact sound bites, leading to positive press coverage. How? By building on what a person does well and determining what they need to do differently to reach their next level of excellence.
He has worked as the Media Strategist for such high profile (FRANCHISES) as: THE VOICE; AGT (AMERICA'S GOT TALENT); AMERICAN NINJA WARRIOR; REAL HOUSEWIVES; CELEBRITY APPRENTICE; The Apprentice; The Biggest Loser. SCRIPTED & REALITY SERIES: Mr. Robot; This Is Us; The Good Place; PARENTHOOD; Shades of Blue; SUPERSTORE; Blind Spot; THE MAGICIANS; The Blacklist; GRIMM; The Office; 30 Rock; Community; Parks & Recreation; Friday Night Lights; CHUCK; HEROES; Fashion Star; The Glee Project; Tia & Tamera; TOP CHEF; Project Runway; The Braxton's; DEFIANCE; White Collar; Burn Notice; SUITS; Ghost Hunters; 12 Monkeys; HELIX; and FACE OFF. (Partial List)  He was a part of the Tom Brokaw-Brian Williams NBC News transition team and worked exclusively with key executives on creating a strategy for positioning Meredith Vieira on the TODAY SHOW. He continues to work as a media strategist for a variety of broadcast & cable network shows and entertainment executives.
As a business solutions specialist, Jim works with top tier media executives and their teams, as a media strategist, business solutions consultant & executive coach.
He has been instrumental in building brand awareness and competitive teams (business models) in the ever evolving business and entertainment communities.
Globally he has worked with such prestigious companies as Schlumberger (Worldwide) and GenRe (Worldwide). Other clients throughout Europe include: MCE (Management Center Europe), located in Brussels, Belgium; International Management Institute (IMI), Dublin, Ireland and Management Center Turkey (MCT), Istanbul, Turkey.
Jim is a former award winning television news reporter. He feels one of his career "highs" was the eleven years he spent working with Sesame Workshop, (Formerly: Children's Television Workshop - CTW) most noted for Emmy award winning Sesame Street. "It provided me with the unique opportunity to develop my creative skills in an environment full of energy and encouragement." As an executive, he had a wide range of marketing, production, sales, promotions/publicity, public relations, and management responsibilities.
Domestically and internationally he is a sought after media & business strategist.
Jim's Book: Trainers In Motion: Creating A Participant Centered Learning Experience, released by AMOCOM in July 2000, was a best seller in the corporate training community.
Jim's company – VIDAKOVICH CONSULTING, is located in Los Angeles, CA.
He holds a Master's Degree in Communications, and lives in Sherman Oaks, California.
Visit our client pages for a complete list of Entertainment & Business Companies benefiting from our services